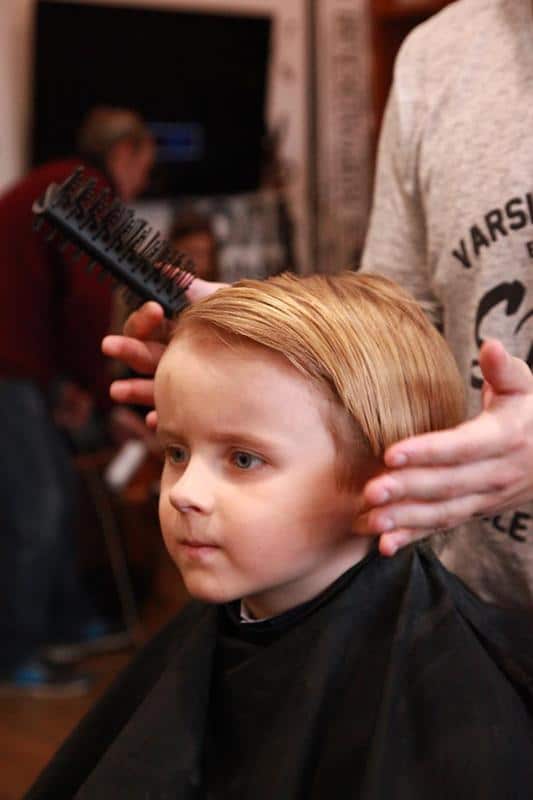 ABOUT US
Create And Renew the Trends of Men's Haircuts
Every little boy dreams to become an adult very fast, that's not a big secret. Subconsciously children copy their parents' lifestyle and behavior. So let's direct this imitation to the right way, let's engraft them the right habits that are related to a healthy lifestyle and quality care of themself from an early age?
Isn't it boring to get a haircut in children's hairdresser while watching an old dull cartoon? Such a fabulous thing to do is to visit a cool men's club with a brutal and masculine atmosphere accompanying your dad. You won't be bothered by a strange woman with scissors there. In a barbershop you will have a great ultra fashionable adult haircut in best traditions.
A children's haircut for a boy is more than just cutting hair with a trimmer for us. It's a special philosophy. There are no doubts that you will get a qualitative hairdress no matter if you are a child or an adult.
Every barber in our barbershop will easily do any modern and fashionable hairstyle for your child and will debunk a stereotype that the hairdressers for kids are dull.
If you still doubt where to do a haircut for your kid, immediately call to LumberJack Barberhouse cause we have the best prices in town!
MORE DETAILS
Boy's haircut

from 350 UAH
NEWS / PRESS RELEASES / EVENTS
Events
OUR INSTAGRAM
#LumberjackBarberhouse
×
Sign up online! Telephony may not work, but we are running on generators!